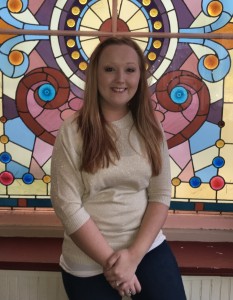 This month's featured staff member is Sherri Boles. Sherri has an Associate's degree in Paralegal Studies from Sinclair Community College and a Bachelor's degree in Liberal Studies with a minor in Political Science from Wright State University. She joined our team in July of 2015 and is primarily engaged as a Paralegal in our Domestic Relations practice. Sherri has been a Paralegal for almost 3 years.
During her spare time, she enjoys being with family and her fur-babies. Sherri says that she has "been around the law for the majority of my life; in a good way! I grew up around my family's business, which has served the legal community for nearly 3 decades as legal couriers and process servers." She credits that experience as what sparked her interest with legal work. "My family has inspired me in more way that imaginable. However, my own ambitions have kept me and them on our toes. Legal jargon seems overwhelming to most but to me it's like a second language. So I guess you could say I have a niche for this area; in other words, it seems to come easy to me."
When asked about her personal heroes, Sherri says "Heroes to me aren't just the political leaders, celebrities or people you can read about in books, even though they are easy to magnify. My heroes are the ordinary people that I come by. My professor from Wright State University that studied abroad in Iraq/Iran during difficult times, my grandparents that have survived various stages of cancer(s) and hands-down, my parents, who have been my biggest supporters throughout my life."
We are pleased to have Sherri as a key member of our legal support staff!